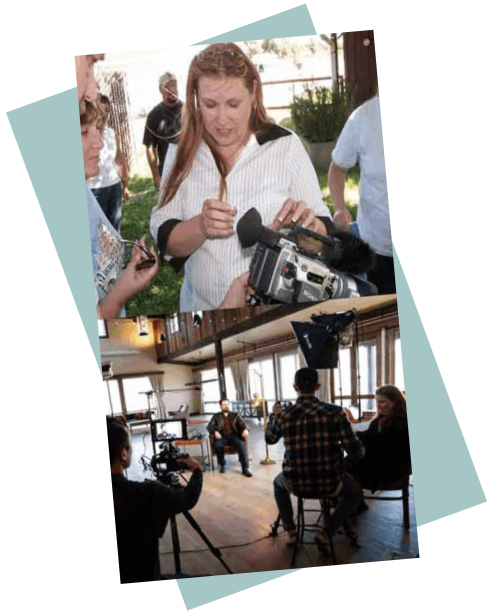 From NY Times bestselling authors to top Hollywood producers and actors Sheila has worked with a variety of exciting artists on all levels of production. Executive producer, director and scriptwriter, Sheila has personally worked on over 1000 productions. In 2002 she started the book trailer market and in 2003 trademarked the term "book trailer".
She has worked with top authors such as RL Stine, George R R Martin, Christine Feehan, Douglas Clegg, Gail Martin, Heather Graham, LA Banks, Lisa Jackson and publishers such as National Geographic, TOR/Forge, St. Martin's Press, Penguin USA, Simon & Schuster, Kensington Publishing and Harper Collins.
Chair of the Social Networking Committee for International Thriller Writers Organization
Member of the Silver Telly Council
Member of the International Academy of the Visual Arts
Member of the Association of Downloadable Media
Member of the Internet Content Syndication Council Davey Award Judge 2008
Sheila is the author of The Book Trailer Revolution: Book Marketing and Promotion Through Digital Video and the white paper on The Residual Marketing Effect.
She has been in Newsweek, TVWeek, The Wall Street Journal, NPR and The New York Times, and a speaker at Book Expo America, Romance Writers of America, and ThrillerFest.
Over the years Sheila has had the pleasure of meeting many top authors and entertainers.
Producer – Wild Cards Video with George R R Martin
Producer/Script Writer- Red Rain RL Stine book trailer
Producer/Director/Co-screen writer with Christine Feehan Shadow Rider
Producer/Script Writer Howard Gordon's Gideon's War VO by Dennis Haysbert
Producer/Script writer for Jonathan Sanger's The Making of the Elephant Man
Producer for video campaign for Christopher Paolini's To Sleep in a Sea of Stars
Pathfinder video campaign for TOR books and Paizo Inc