Adam Frankenstein: Search for a Soul Wins Literary Titan Award
I was contacted by Literary Titan and told they had given my book Adam Frankenstein: Search for a Soul a 5-star review a few weeks ago. I read the review and was over moon with the review, which you can read HERE.
Here's a snippet of the review-
"A more modern and brutish man than one may expect, this monster embodies both of his namesakes rather well, the innocent first man of lore and the man-made of many. The monster we meet in the collection Adam Frankenstein: Search for a Soul by Sheila English is all at once stoic and terrifying—yet he counts Mary Shelley and Van Helsing among his friends here." – Literary Titan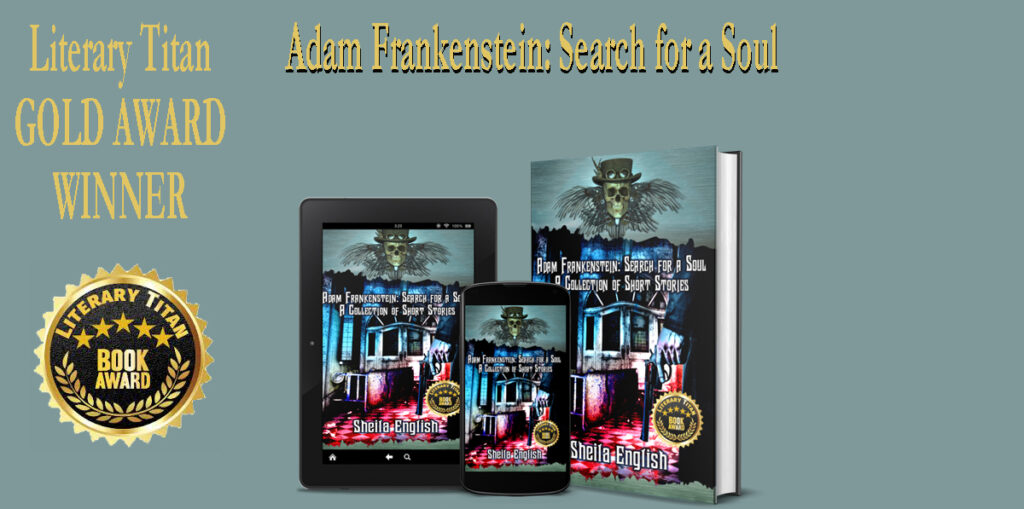 I was thrilled to find out recently that my 5-star review had entered me into their book award contest and that my book had won the gold! Since my Adam Frankenstein: Dog Fight comic book won the Reader's Favorite award the same day I was more than shocked.
The book is a short story collection that tells the tale of how Adam learns lessons of humanity.
I love Adam. I think we can relate to someone so completely alone and friendless who tries to better himself despite the fact it likely won't win him any friends. He does it for himself.
I hope you'll give Adam a try regardless of whether you want to read short stories or comic books. I hope to release a full-length novel next year!