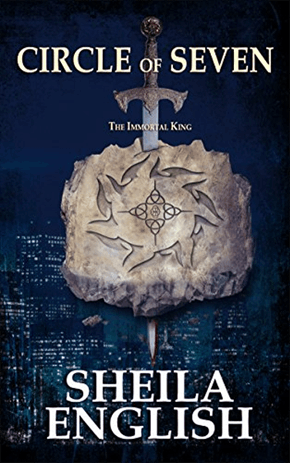 Circle of Seven: The Immortal King
The book is out! It's been nearly 20 years since I wrote this book. Originally it was just called Circle of Seven and was the first in a series. But, I dragged my feet and someone else came up with that title and is calling her series by that name.
I'm not sweating it. It was easy enough to add The Immortal King to it. It made sense too since this first book is about Rohan the Immortal King who was banished when he let down his people but has come back when the Immortal Sword was stolen.
Next is The Gemini Keys. It doesn't need as much work as Circle of Seven did. But, I do have to change the last 3-4 chapters. I had resolved the issue of who Tory/Jade would choose when the keys were found and I realized later on that I shouldn't have given that away until the very end. So…re-write time.
It does feel good to have this book out. Finally. And it opens the door for The Gemini Keys and The Vampire King!