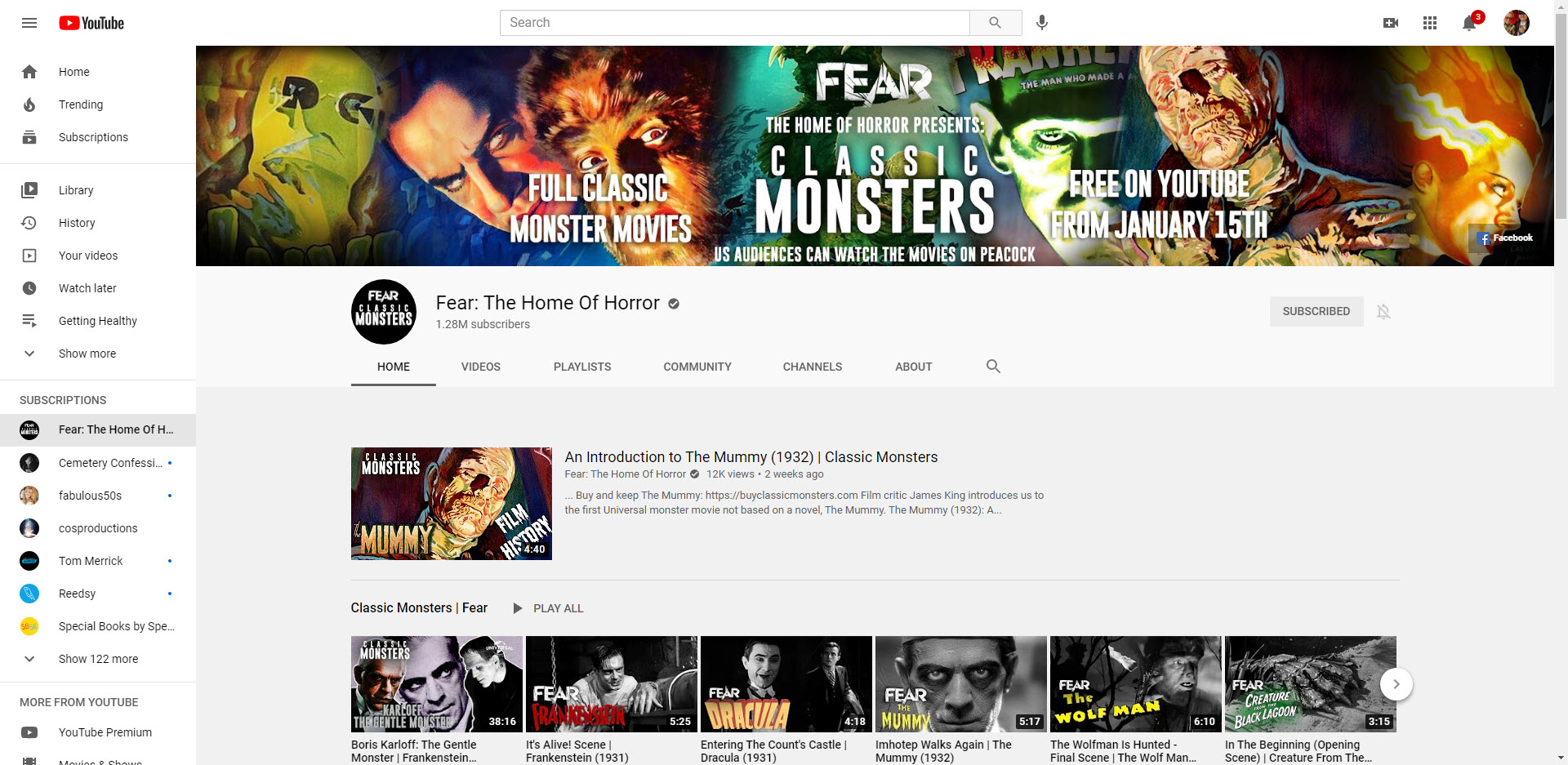 Let's Watch Frankenstein Together! January 16, 2021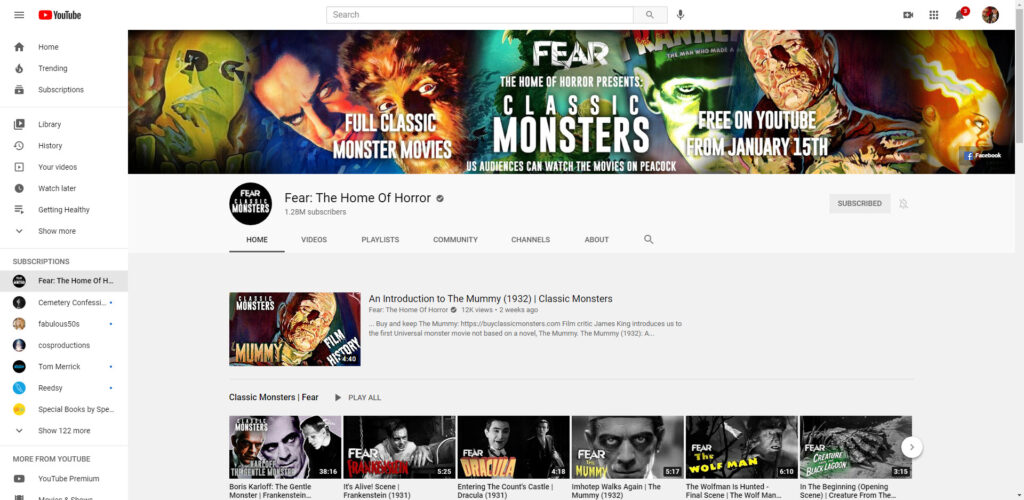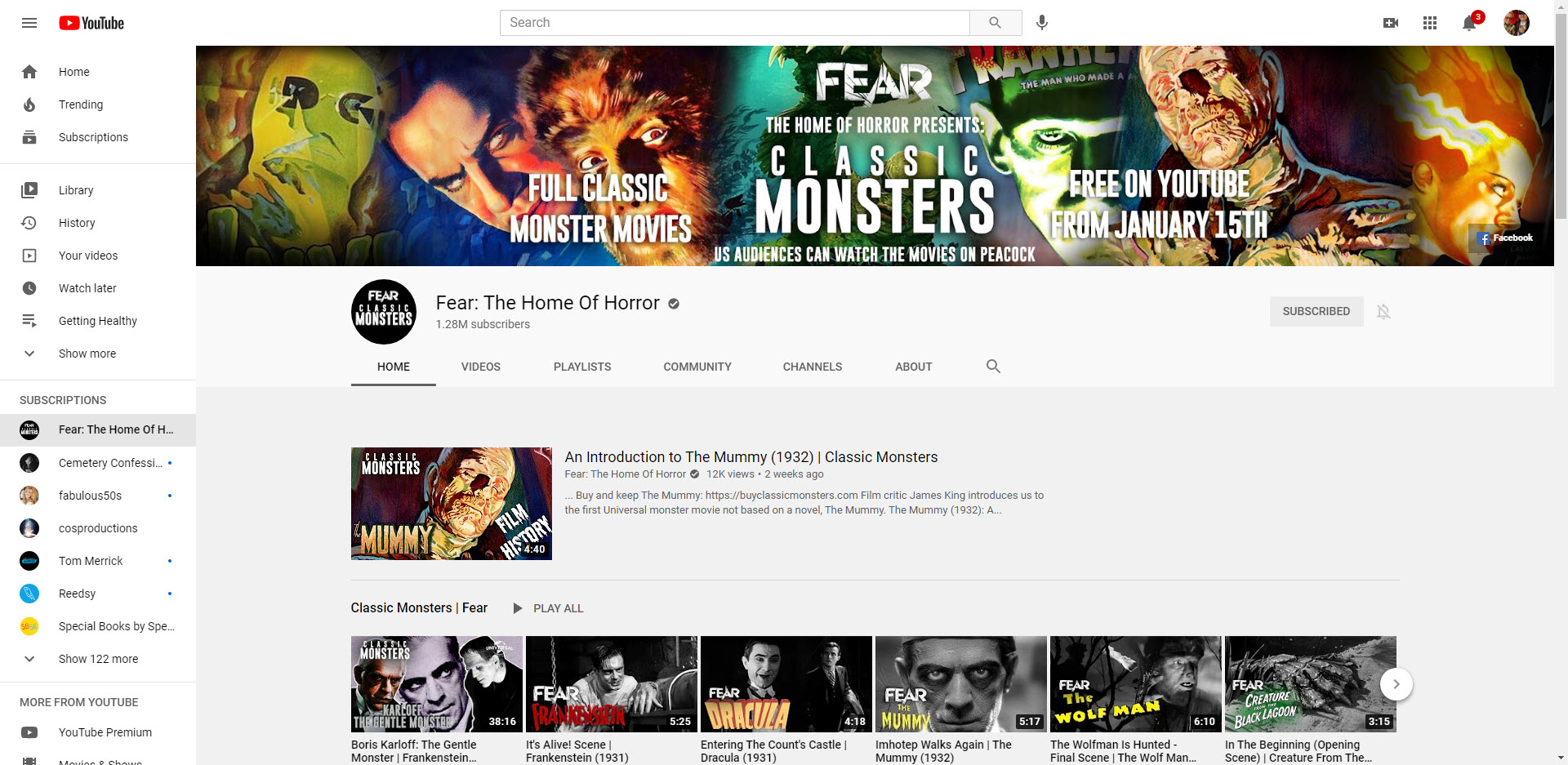 Yes! Universal Studios will release Frankenstein and Bride of Frankenstein on January 16th, 2021 on YouTube for a limited time for free! We can watch it together! I'll hold a Facebook Live event on my author site to get us going! We'll start at 5PM Pacific. I hope you'll catch the amazing Boris Karloff in the 1931 Universal Studios version of the famous story!
You can subscribe now HERE at Fear: The Home of Horror on YouTube. they will also play other movies this month including The Mummy, Dracula and other classic favorites!